Laura Vacherot
Healthcare / Life Sciences
Louis Pasteur wrote "To cure sometimes, to relieve often, to listen always". I strive to make these words resonate in each of my cases.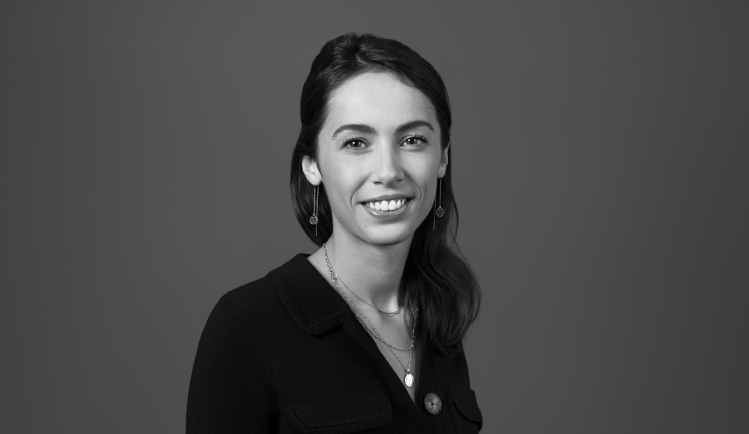 Useful information:
Laura Vacherot
41, avenue de Friedland
75008 Paris
T : +33 (0)1 53 43 15 55
F : +33 (0)1 53 43 16 22
l.vacherot@jasper-avocats.com
Download vCard
Laura Vacherot practices as a lawyer in the Health / Life Sciences team alongside Olivier Saumon and Céline Roquelle-Meyer.

After a general training in private law at the University Jean-Moulin Lyon III, Laura focused on health law by joining the Master 2 Health Activities and Responsibilities at the University Paris-Descartes.

At the firm, Laura is involved in medical liability litigation, both before the civil and administrative courts. In each of her cases, she uses the experience she acquired while working with a magistrate at the Ile-de-France Medical Accident Conciliation and Compensation Commission.

Prior to joining the firm, Laura completed her final internship in health products law with an Anglo-Saxon firm with an established practice. This significant experience allows her to advise and litigate on cases related to the manufacture, marketing and dispensing of drugs and medical devices.