Aïssatou-Aïda Fall
Healthcare / Life Sciences
To distinguish oneself by the rigor and tenacity in the treatment of each file, such is my line of conduct.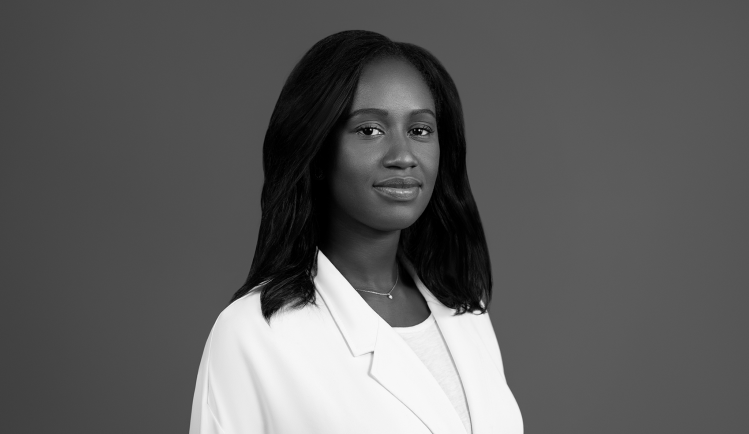 Useful information:
Aïssatou-Aïda Fall
41, avenue de Friedland
75008 Paris
T : +33 (0)1 53 43 15 55
F : +33 (0)1 53 43 16 22
a.fall@jasper-avocats.com
Download vCard
Speaks english and wolof
Volunteer for the association " la maison des femmes " since 2019
Aïssatou-Aïda Fall works as a lawyer alongside Olivier Saumon and Céline Roquelle-Meyer in the Health / Life Sciences team.

She holds a Master's degree in banking and financial law from the University of Nice Côte d'Azur. She was a banking lawyer in major banking groups before developing new skills in criminal law and criminal business law.

It was during her internship at the 31st Correctional Chamber of the Paris Judicial Court, which deals with criminal health litigation, that she became involved in health law.

Aïssatou-Aïda now practices in medical liability before the civil and administrative courts while continuing her practice in criminal law, which she uses in particular for cases in the Health / Life Sciences department of jasper avocats.