Béatrice Brugués Reix
Labor Law
Knowledge speaks, but wisdom listens.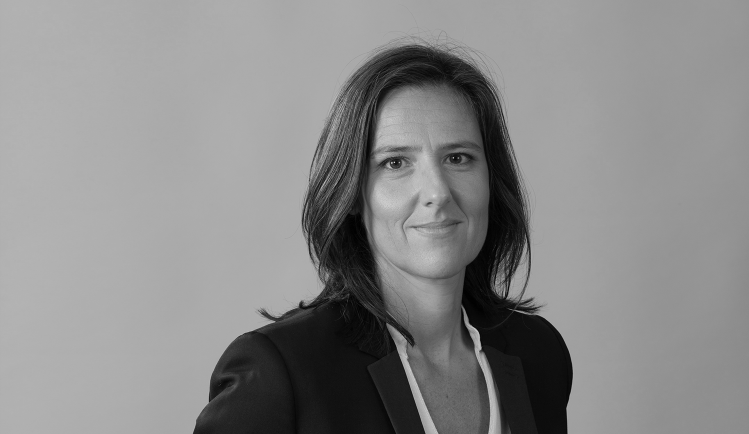 Useful Information:
Béatrice Brugues Reix
41, avenue de Friedland
75008 Paris
T : +33 (0)1 53 43 15 55
F : +33 (0)1 53 43 16 22
b.bruguesreix@jasper-avocats.com
Download vCard
Commitments:
Member of the "Conseil de l'Ordre" (Paris Board Council) (2016-2018)
Member of the board of "ACE" Paris
Member of the board of the Institute of Trusted Lawyers Experts
Member of « Avosial » (association of corporate lawyers in labor law)
Referent « Zen prud'hommes »
Member of the Ethical and Scientific Committee for Predictive Justice
Administrator for the National Fund of the French Bar Associations (Caisse nationale des barreaux français)
Béatrice Brugués Reix holds a doctorate (PhD) in Private Law and a post-graduate degree in Labor Relations Law and Practice from the University of Montpellier.
She advises large companies and small and medium-sized businesses on the management of their individual and collective labor issues.
Béatrice has a recognized practice in complex litigation for the banking sector, the pharmaceutical industry, the luxury sector and the hotel industry. She also advises on social security law (work-related accidents, work-related diseases and inexcusable fault).
ETHICS & COMPLIANCE
Béatrice assists companies in their psychosocial risk prevention strategy (both in primary and secondary prevention). She also advises companies when the Human Resources and/ or Legal Departments are called upon to manage a report through the implementation of an internal investigation (tertiary prevention).
SPECIFIC EXPERTISE AS AN INVESTIGATING LAWYER

With more than 20 years of experience in counseling and litigation and a recognized expertise as an investigating lawyer, Beatrice conducts hearings. She always listens attentively and sympathetically and intervenes throughout France and in all sectors of activity. She carries out her investigation to make a legal diagnosis following a denunciation of facts that could characterize moral or sexual harassment and/ or discrimination.

Co-founder of the Institute of Trusted Lawyer Investigators (IAEC) with Marie-Alice Jourde, Béatrice conducts investigations with a rigorous methodology. Thus, she offers guarantees of independence, impartiality and neutrality in compliance with the provisions of the IAEC Charter and our essential principles of conscience, humanity, loyalty, delicacy, moderation, competence and prudence.